About the Pastor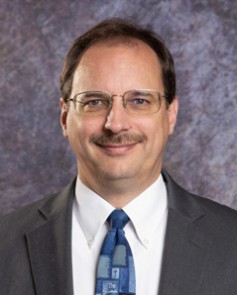 Pastor
Pastor Raddatz considers it a privilege to serve as pastor, pointing people to Jesus. At St. John Lutheran Church, he gets to point people to Jesus as their Savior and share God's forgiveness. For the hurting, struggling, or questioning, he gets to point them to Jesus and show God's promise and purpose for them. As pastor he gets to help people see God's way, not just to get through this life, but to make a difference in this life.
God has given him a wonderful family with whom to work and grow at St. John Lutheran Church. The congregation cares about Jesus and His people. And they want their St. John family to care about each other and their neighbors in a way that shows off the love and glory of our God.
Pastor Raddatz has been pastor at St. John since 2000. Before coming here he was pastor in the WELS dual-parish of Fort Morgan and Hillrose, Colorado. Whether out west in laid-back farm and ranch country or here in fast paced suburbia, whether in smaller congregations or larger, he's found that the most important things are the same. We are blessed when we are connected with Christ.
Pastor Raddatz has been blessed by his marriage to his wife, Lisa. Lisa enjoys serving the community both in her leadership role with a local organization that serves families hurt by domestic violence and addiction, and also in her role as a licensed professional counselor. When they can find time to relax together, they enjoy traveling and seeing the wonders of God's beautiful creation. God has given them a home with us in Grayslake.
"Being the pastor of St. John Lutheran Church is an awesome privilege."