ABOUT THE TEACHER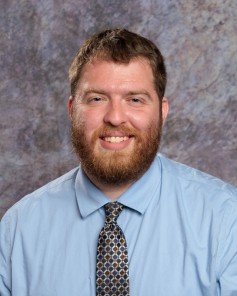 7th & 8th Grade Teacher
Justin Wintrone was born in La Crosse, WI, and grew up in Onalaska, WI. He attended St. Paul's Lutheran School and Luther High School, both in Onalaska. From there, he attended Martin Luther College for four years with a double major in Elementary and Secondary Social Studies education. He is putting his fifth year on hold to teach at St. John this school year. He feels excited and blessed to have this opportunity!
Justin's parents were also graduates of MLC, and his dad taught in Prairie du Chien, WI, for 11 years. They were both inspirations for him to enter the teaching ministry. Throughout grade school and high school, Justin had many teachers who taught him valuable lessons and life skills. He looks forward to doing the same for his students this year and beyond.
Justin has three younger siblings, whom he enjoys spending time with. In his free time, Justin enjoys reading, listening to music, and watching sports. He is a huge fan of the Packers, Brewers, Bucks, and Badgers.
"I can't say enough about the welcoming atmosphere here at St. John. We truly are a family here, and we are blessed to have the opportunity to grow daily in Christ. I am grateful for my fellow teachers and staff, the families, and the students who come eager to learn each day. Praise God from whom all blessings flow!"