ABOUT THE TEACHER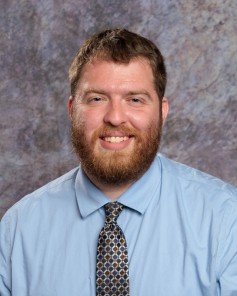 7th and 8th Grade Teacher
Justin Wintrone spent the first year of his teaching ministry here at St. John as the 7th-8th grade teacher. He then returned to Martin Luther College to finish his education and graduated in 2020 with majors in elementary education and secondary social studies education. He was then called to return to St. John to continue his ministry. He enjoys preparing his students for the high school level using different teaching strategies and resources, as well as sharing God's Word with them every day He serves St. John also as the church Youth Group leader.
Justin and his wife, Monica, live in Gurnee. In his free time, he enjoys watching sports, exercising, and reading (especially about history).
"I cannot wait to get to know the students, their families, as well as the congregation. I am incredibly excited to work and grow at St. John's Lutheran Church and School!"