ABOUT THE PRINCIPAL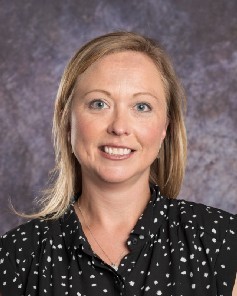 At the start of the 2015-16 school year, Mr. Woldt begins his 34th year in the ministry. His ministry service includes serving as an administrator, teacher, and coach at the elementary, middle school, and high school levels. He has also served in various pastoral roles serving God's people of all ages in visitation ministry, Bible class, and worship settings.
Jon and his wife, Donna, reside in Round Lake, IL. Donna works as a National Accounts Inside Sales Specialist for the Fastenal Company at it's branch in Kenosha, WI. They are left with only one child living at home, Anna, who attends Shoreland Lutheran High School in Somers, WI. Joshua works and lives in Naples, FL. Karen attends Nova Southeastern University in Fort Lauderdale, FL. Emily is working as a CNA specializing in serving seniors with special needs as she pursues her nursing degree.
Jon holds a Master's Degree in education and continues to take graduate-level courses. He is currently pursuing certification in the WELS chaplaincy program. Jon is an avid sports fan and enjoys the outdoors.
"In my service as Principal and Staff Minister of Outreach, please know that my door is always open to help and to serve you and your family. I love talking about the blessings of the formal Christian education that is offered through the ministries of St. John Lutheran School. I also love to speak about and encourage others to share the Gospel – the message of sins forgiven and an eternal future secure through faith in Jesus and His Word. I hope and pray that you would consider St. John Lutheran Church and School a place you would call home. Contact me today!"