ABOUT THE PRINCIPAL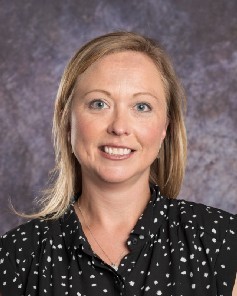 At the start of the 2021-22 school year, Mr. Woldt begins his 40th year in the ministry. His ministry service includes serving as an administrator, teacher, and coach at the elementary, middle school, and high school levels. He has and continues to serve in various pastoral roles serving God's people of all ages in visitation ministry, Bible class, and worship settings.

Jon and his wife, Donna ~ who also serves on the Ministry Team of St. John as a preschool & resource teacher ~ reside in Round Lake, IL. Jon and Donna have been blessed with five children: Joshua, Karen (Rick) Brennhofer, David (+), Emily, Anna, and one grandchild Madison Kay Brennhofer.
Jon holds a Master's Degree in education and is a certified WELS Chaplain. Jon is an avid sports fan and enjoys the outdoors.
"In my service as Principal and Staff Minister of Outreach, please know that my door is always open to help and to serve you and your family. I love talking about the blessings of the Christian education that is offered through the ministries of St. John Lutheran School. I also love to speak about and encourage others to share the Gospel – the message of sins forgiven and an eternal future secure through faith in Jesus and His Word. I hope and pray that you would consider St. John Lutheran Church and School a place you would call home. Contact me today!"