ABOUT THE TEACHER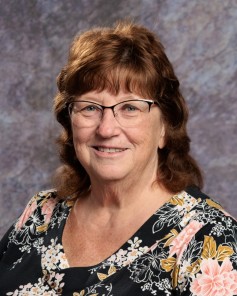 4-Year-Old Preschool Teacher
Preschool Director
ESS Director
Cindy first began teaching at St. John Lutheran School in 1992. She worked as a preschool aide and then moved to the remedial teacher position. In 2004 she received her degree in Early Childhood Education and became the lead teacher in the Pre-3 classroom. She is now the Preschool Director and lead teacher in the Pre-4 classroom.
When Cindy is not working at St. John, she enjoys spending time with her husband, children, and grandchildren. She also enjoys reading and visiting Wisconsin. Cindy and her husband reside in Libertyville.
Cindy has an Associates degree in Early Childhood Education from the College of Lake County and WELS Teacher Certification from Martin Luther College.
"I feel very blessed to be able to work at St. John with the small children. Seeing their bright smiling faces, their love of being in school with their friends, and their excitement when it comes to learning about Jesus is very rewarding."