ABOUT THE TEACHER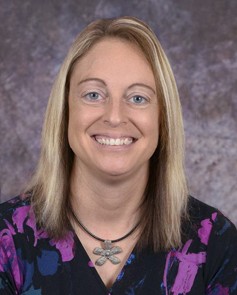 1st & 2nd Grade Teacher
Athletic Director
Beth Rockwell is blessed with being in her 4th year of teaching 1st and 2nd grade at St. John Lutheran School. She previously taught at Immanuel Lutheran School in Waukegan, IL for 23 years. Beth looks forward to sharing the love of Jesus and helping students develop the skills they need to be successful academically and socially.
Beth, her husband, and their 4 children reside in Kenosha, WI. When she is not in the classroom, Beth enjoys playing sports, training and taking walks with her dog, and reading. She also plays organ, piano, and flute for worship services.
Beth has a Bachelor of Science in Education from Martin Luther College in New Ulm, MN with a minor in music.
"It is such a blessing and privilege to teach at a place where I can share the love of Jesus with students every day, and then help equip them to do the same for others."