ABOUT THE TEACHER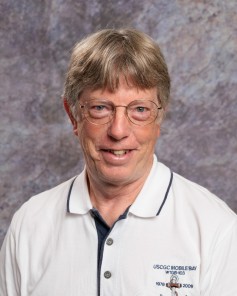 5th & 6th Grade Teacher
Keith Kopczynski is the veteran on the St. John staff, literally. After seven years with the US Coast Guard, Keith chose to follow another passion, teaching others about God and God's world. Keith enjoys teaching all subject matter, but admits a fondness for religion, math, and the sciences.
When not creating new ways to teach lessons, Keith can be found in his home in Bristol, WI, with his wife Priscilla, their six children, a son-in-law, and now three grandchildren. Keith loves all sports, building models, and riding long distances on his bicycle. Riding fifty miles on a Saturday morning is not unusual for Keith.
Keith has taught in Lutheran schools in Dexter, Michigan; Antioch, IL; and now joins the faculty of St. John. He has taught all grades from third through eighth. He has a bachelor of science from Martin Luther College, a minor in science, and a master's degree in K-12 Curriculum from Eastern Michigan University.
I am thankful to be a part of the ministry of St John Lutheran. I look forward to many opportunities to share Christ's love with the children, their parents, and the members of St. John's congregation.